Sustainability planning
Planning for sustainability
Now that you have broken down your costs and you understand the drivers that are influencing your spending, you should start to plan for sustaining your investments over time. Developing a business model will help you to formalise the relationship between the costs you are incurring and the services you are delivering to your user community. As with any costing exercise, you will need to scope your business model development to meet your particular objectives. Are you interested in developing a business model for a particular curation service, a specific project, or an individual operational unit rather than the entire organisation?
Develop a business model
Use an established approach to guide you through the process of developing a business model. One such approach is the Business Model Canvas (BMC), which offers a simple template for developing a new model or refining an existing model. Different sections of the template focus on your organisation as seen from the customer perspective, the activity perspective, the financial perspective, and the value proposition that you seek to deliver. Being able to view these different perspectives in a single place is a key strength of this approach to business modelling.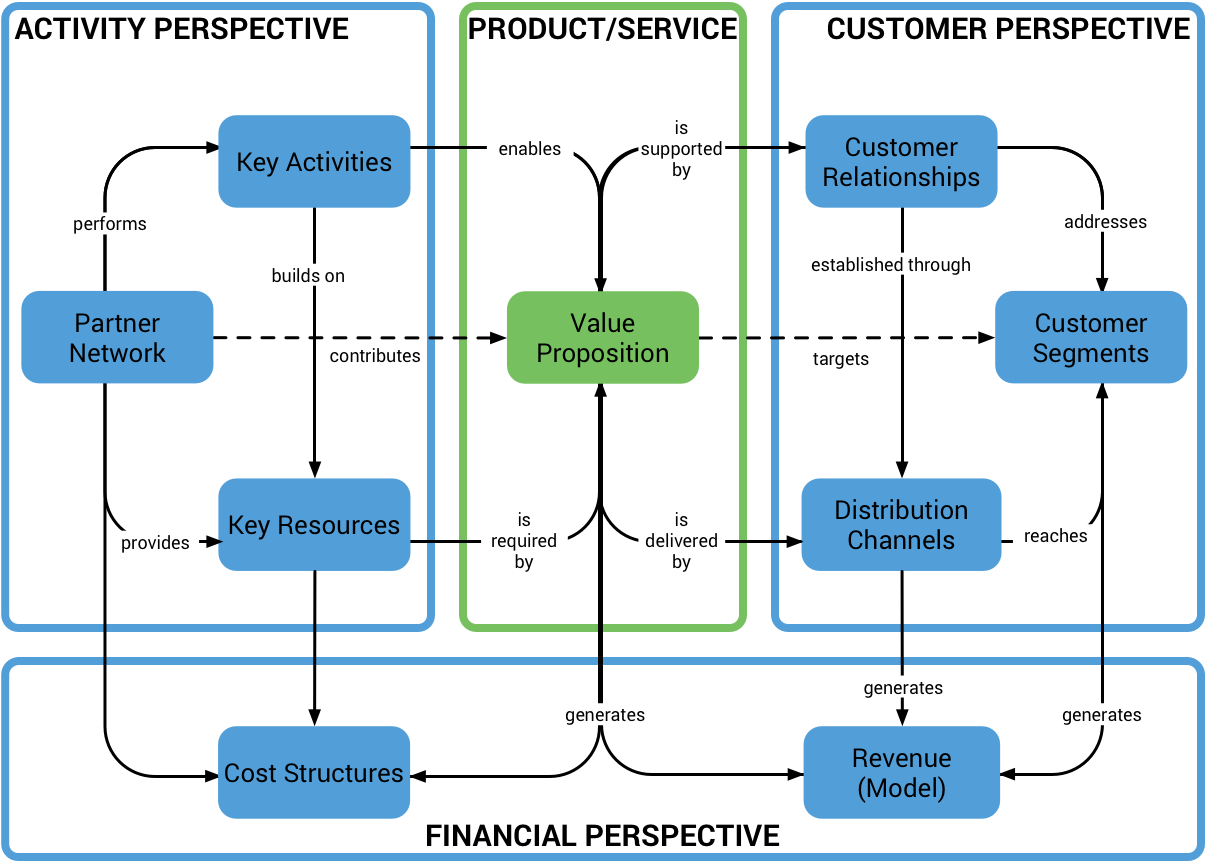 Look closely at the inter-relationships between the various sections on a business canvas. You'll see how it models the basic cost concepts we introduced earlier at work in digital curation settings.
Example model for a research data organisation
Take a look at our example business model canvas for a typical research data organisation to see the BMC approach in action. Note the focus is placed on the value proposition that is delivered to different types of service users or customers. Understanding what motivates your customers to use your specific products or services is a crucial aspect to consider when planning to sustain your operations. The model then helps you to examine how your organisation's infrastructure, activities and finances support you in delivering your particular value proposition to your customers. As we discussed in terms of cost drivers, there may be many factors influencing your curation activities and spending and these should all be taken into account when developing your own business model.
Sustain your business model over time
Keep in mind that the business model you use now is unlikely to remain a perfect fit for your organisation over the longer term. Changes in legislation, evolving stakeholder needs, and potential new revenue streams necessitate the ongoing evaluation and refinement of your business model to ensure that your operations remain viable over time.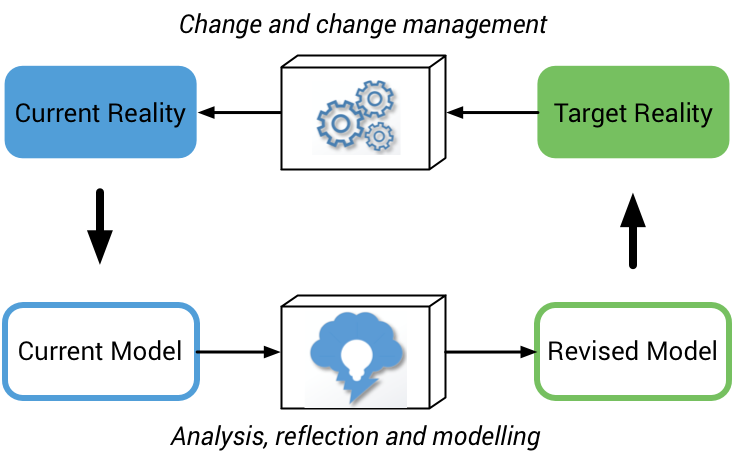 It is important to set aside time and effort to actively monitor your business model. By doing so you put yourself in a better position both to respond in a more agile manner to evolving organisational context and stakeholder needs, and to reassess how you deliver services and activities in the face of evolving resources and cost drivers.
Model sustainability in digital curation
As noted above, your business model is likely to change over time to reflect internal and external developments. To help prepare your organisation to adapt in an agile way as changes occur, it is a good idea to start to consider specific questions around longer term sustainability. Organisations engaged in different business sectors may face different challenges when it comes to sustainability.
The Digital Curation Sustainability Model (DCSM) highlights the challenges faced by organisations needing to sustain digital assets into the future. Digital asset, in this context, is wide-ranging and encompasses any data entity that may be of value to an organisation. Examples include a dataset, a collection, a set of web resources, software, or a computational environment. Using the DCSM can help you to focus your plan for sustaining your digital assets, and to negotiate the case for allocating sufficient resources to support digital curation within your organisation.
Looking for more detail on business modelling and sustainability?
A more detailed overview of the Business Model Canvas approach is presented in the 4C's report From Costs to Business Models. If you would like to develop your own BCM, you can enter your own information into our BCM template. This template reflects the OAIS standard, and accompanying case studies illustrate how the BCM approach can also be used to help assess risk.
Developing a common sustainability reference model is still an active area of research. The Digital Curation Sustainability Model (DCSM) provides a useful reference point for taking these discussions forward. If you'd like to look at the work behind developing the DCSM in more detail, please read our report discussing community validation of the model.
Next steps
Now that you understand curation-related costs, you are ready to describe and compare the actual costs for your organisation. Alternatively, refresh your understanding of the drivers that influence costs in an organisation.